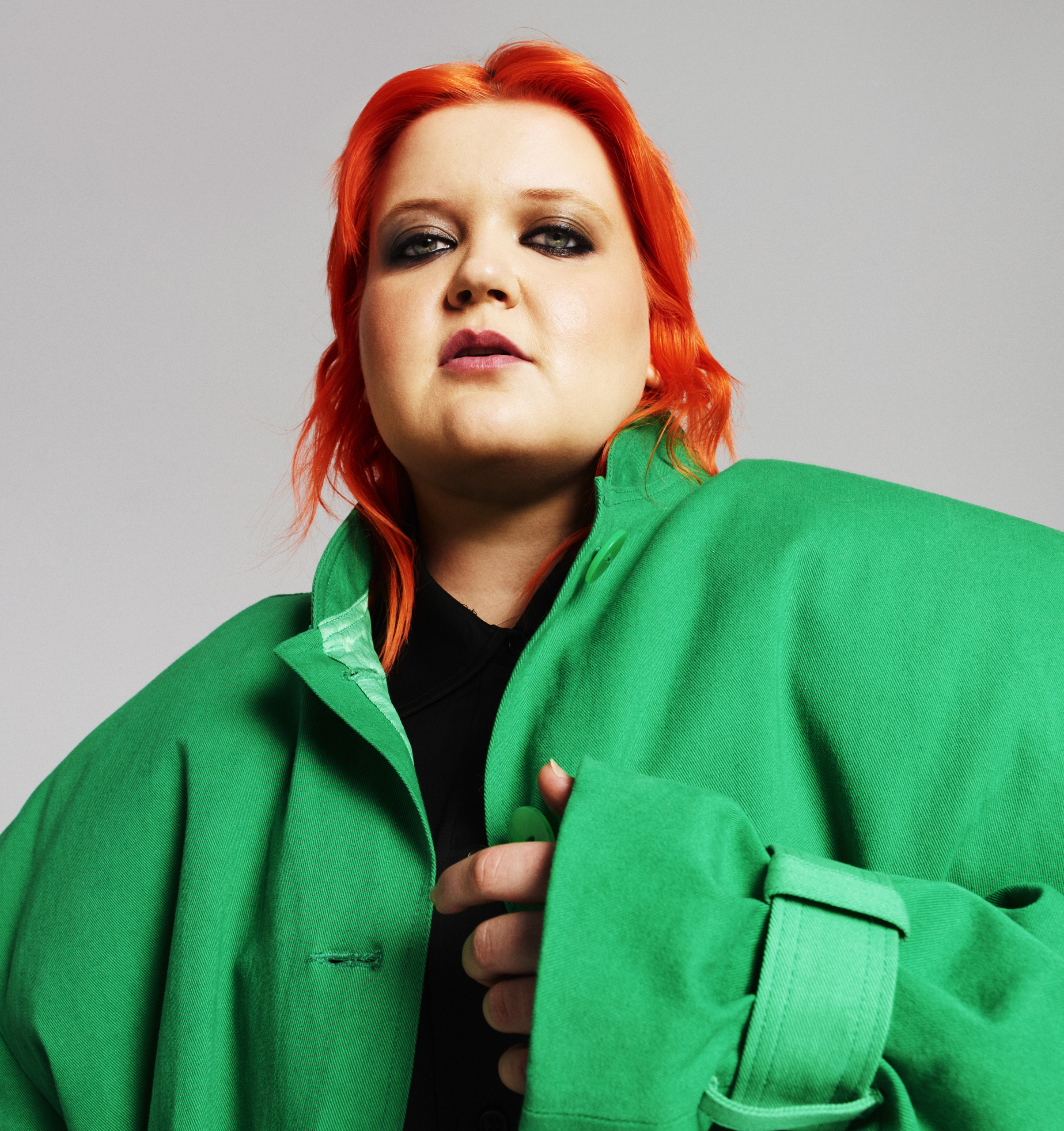 ALMA
Viisi syytä rakastua Almaan: hervoton tyyli, timantinkova asenne, oivaltavat tekstit, modernit koukut ja ääni, jota ei unohda sen kerran kuultuaan. Alma on Suomen persoonallisin pop-lupaus. Hän on kliinisen hittiprinsessan vastakohta: särmikäs ja häpeilemätön laulaja-lauluntekijä, joka tähtää kaikessa tekemisessään aitouteen. Alman kappaleet koostuvat kiinnostavista vastapareista: ne ovat yhtä aikaa teräviä, mutta haavoittuvia ja pehmeitä, mutta viileitä. Hän sekoittaa rohkeasti klassiseen poppiin niin rap-elementtejä kuin vanhaa soulia.
Musiikki on ollut Almalle nuoresta saakka pakopaikka ja itseluottamuksen lähde. Hän ammentaa oivaltaviin teksteihinsä rankoistakin kokemuksistaan. Vaikka hän kirjoittaa toiveikkaita voimalauluja ennen kaikkea itselleen, tyrmäävät tsemppitunnarit ovat harvinaisen samaistuttavia. Nuori ikäkin on Almalle voimavara. Hän tietää, mistä laulaa. "Parikymppisenä moni juttu käydään läpi ensimmäistä kertaa. Nuoruus on monelle elämän rankinta, äärimmäisten tunteiden aikaa." Alma tulkkaa nämä tunnekuohunsa mestarillisesti pop-kappaleiksi. Hän on artistina ainutlaatuinen. Kuuntele ja koukutu.
Five reasons to fall in love with Alma: mad style, sassy attitude, innovative lyrics, cutting-edge hooks and a voice you simply won't forget. Alma is truly special – the polar opposite of a pop princess. She's an edgy, shameless singer-songwriter, who aims for authenticity in everything she does. Her tunes are filled with interesting contrasts: they are sharp, yet vulnerable and approachable, yet cool. She's not afraid to mix classic pop with rap elements and old soul music.
Music has been Alma's sanctuary and source of self-confidence throughout her life. Her lyrics revisit the difficult times she's been through, but remain hopeful. Although she writes power anthems for herself, her texts are exceptionally easy to relate to. 25-year- old Alma sees her young age merely as an asset. She knows exactly what she's singing about. "Twentysomethings experience a lot of stuff for the first time. It's an era of extreme feelings." These intense feelings shine through on each of Alma's unique tracks. She's one in a million. Press play and get hooked.